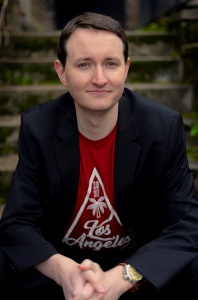 Hi, my name is Chris Quick and I have been working as an editor and producer in Glasgow for over 10 years. During a month long backpacking trip round Europe in the summer of 2006, I decided to ditch my initial plans to study Economics upon my return and instead trained to become a film editor.
In 2009, I co founded Quick Off The Mark Productions with Mark Ferguson and together we spent nearly seven years providing a variety of different content and even made our very first feature film In Search of La Che which premiered at the Glasgow Film Theatre on the 9th of November 2011. In addition to this, we also enjoyed success in the international film festival circuit with our short films such as The Greyness of Autumn which marked my directorial debut. During my time at QOTMP, I also had the privilege of being involved in the Katana Fighting Series hosted by Global Kombat Entertainment and edited a total of 11 live shows.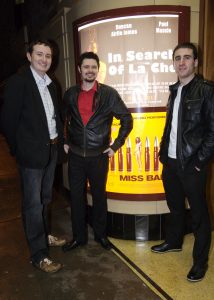 Since 2013, I have been working on a number of short film projects as a freelance editor. Most notably in 2014, I was the editor and producer for the short sci-fi film Electric Faces directed by Johnny Herbin. The film went on to be nominated for the Best Writer (Johnny Herbin) accolade at the 2016 BAFTA Scotland New Talent Awards. In the same year, I also reunited with my long term film collaborator Andy McEwan to make a sequel to The Greyness of Autumn entitled Autumn Never Dies.
Outside of editing, I have been very active in the independent film community in Glasgow serving as the deputy director of the Glasgow Filmmakers Alliance which I co founded with Andrew O'Donnell. I have also been a member of BAFTA Scotland since 2012 and in 2017 I was accepted into the Guild of British Film & Television Editors.
I have my own Premiere Pro CC Edit suite on a 5K resolution iMac system with access to Final Cut X and Da Vinci Resolve Studio 14. On my site you can find a selection of my work including a detailed credit list and showreel. For work enquiries, please contact me here.