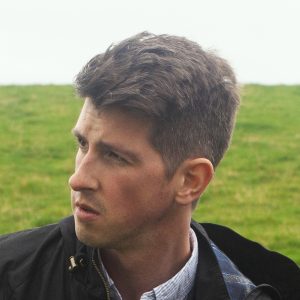 Johnny Herbin
Chris is a wonder to work with. He brings practical film-making experience with an exceptional knowledge and passion for the industry itself. His diligent approach to his roles makes him a key component of any production.
Duncan Airlie James
Chris and I have worked together on multiple occasions, and he is my "go to" guy for ALL my filming and social media needs. His work has been exemplary, and I find it very reassuring to know that I can rely on him to help me with anything I require in those capacities, and also to actually improve on tasks and projects we do.
Steve Johnson
Futuristfilm Ltd is proud to have worked with Chris Quick at Suited Caribou Media on numerous occasions. Chris has a professional approach to the onset photography that he completed on various productions throughout 2015 for Futuristfilm Ltd. The standard of media provided both stills and motion is above what we where looking for and we'd be happy to recommend Chris Quick and Suited Caribou Media to other production companies. We will be working with them in the future.
Declan Michael Laird
Chris has taken on the job of personally updating my IMDB as well as my Wikipedia page as my career credits progress. He performed the job promptly with complete professionalism. I could not recommend anyone higher when it comes to keeping ones online profile up to date. I'll be sure to continue with his help & services.
Steve Nallon
Enjoyed working on Chris's film project! Organised things well and
great feedback.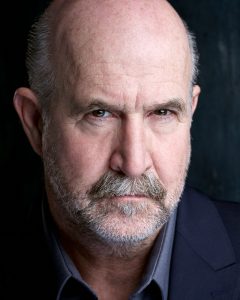 Jim Sweeney
Chris is a guy who is not only talented but has a fantastic work ethic. Respects everyone he works with, gets the best out of his co-collaborators and has a wicked sense of humour. Professional to the core a guy of metal integrity. Worked with Chris a couple of times and each time was great. Can't recommend him enough as a true Scottish talent and a decent human being.
Andrew O'Donnell
I have worked with Chris on a number of projects both in front and behind the camera. His attention to detail and professionalism is of the highest standard. Always a true professional making time on set flow quickly and efficiently.A talented all rounder be it, writing, directing, editing or producing - Chris excels at a wide variety of skills. A pleasure to deal with time and time again. I would sincerely recommend Chris as he is a fantastic, creative and talented film maker.
Diane Brooks
I have worked with Chris on a few productions when he has been both Stills Photographer and Director. He is very professional in his approach and captures those moments in a production that enhances the whole film process in a natural and unobtrusive way I would certainly recommend working with Chris.
John Gaffney
I've had the pleasure of working for Chris on a couple of his films, Broken Record and Autumn Never Dies. Chris is very easy to work with, And as a director takes time to explain what he actually wants from his actors/actresses and gives you freedom to express your own ideas. Looking forward to working with Chris and his team again.
Michael Cooke
I would work with Chris in a heartbeat. He is organised and enjoys what he does while producing quality work.