ScreenCritix review Autumn Never Dies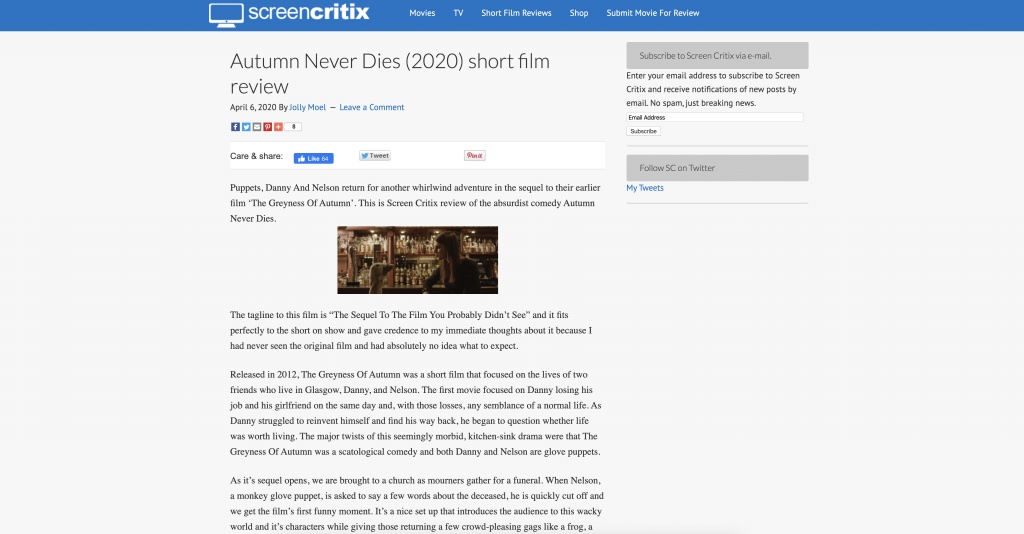 The first review for Autumn Never Dies is in and it comes from our friends over at ScreenCritix. It's a really nice review and it was really nice to read the following extract.
"Chris Quick directs the film simply with no bells, whistles or effects but he certainly knows how to direct a comedy."
Full review can be read here.