Autumn Never Dies wins Best Writing Accolade at FFTG Awards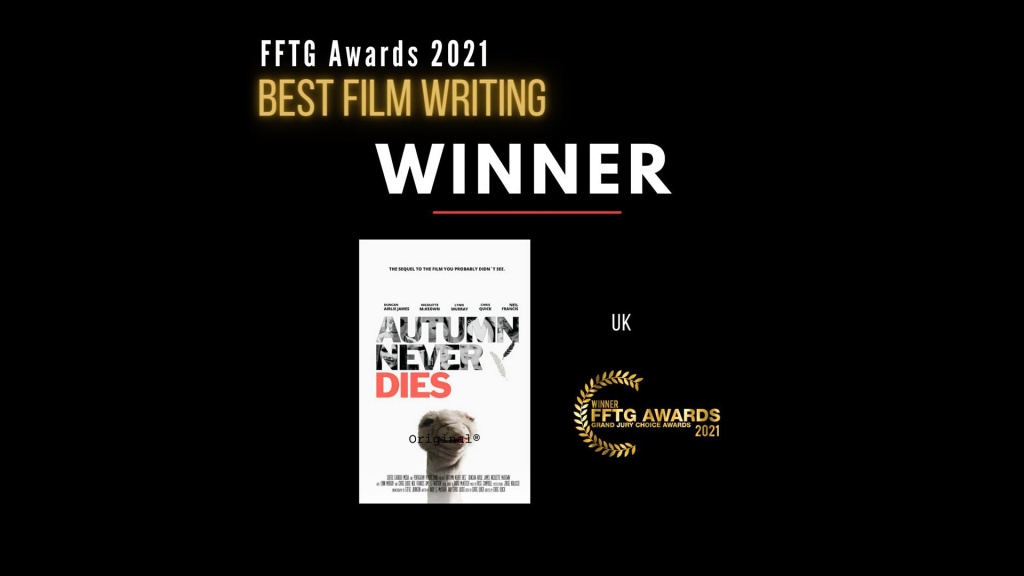 Absolutely delighted to announce that we are ending 2021 on a high. During the small hours, Andy and I received word that we had picked up the Best Writing accolade at the FFTG Awards in America for Autumn Never Dies. It's not often that a comedy wins against a drama in film so we are very humbled with this triumph.
Unfortunately, my Intermediate 2 drama award didn't propel me to victory in the Best Supporting Actor category but instead it went to an actual actor and rightfully so. Might still fill out that form for RADA, lol.