Best Writing & Supporting Actor nods for Autumn Never Dies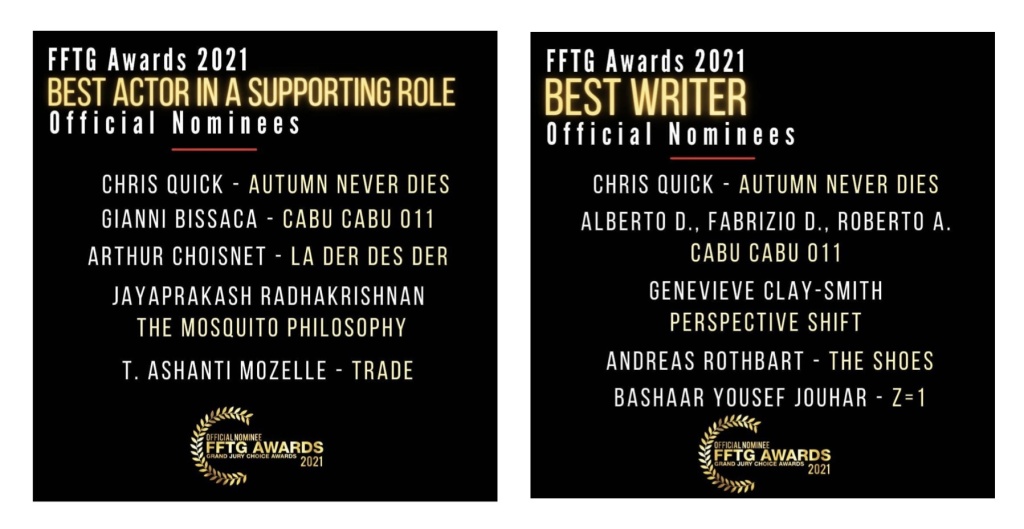 Delighted to announce that Autumn Never Dies has picked up two nominations at the FFTG Awards in the United States. Andy S. McEwan and I have been nominated for Best Writing and I have also picked up my 2nd Best Supporting Actor nod for voicing the role of Nelson.
The winners will be announced later in December.