Autumn Never Dies Returns to YouTube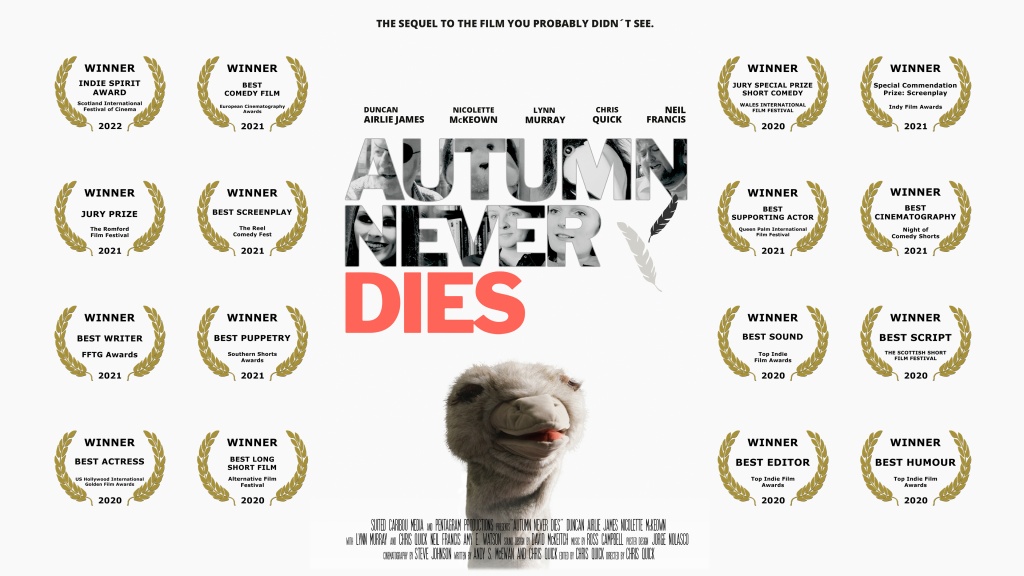 Well folks, after two years touring round the world on the festival circuit, Autumn Never Dies is now available on YouTube.
The film picked up 17 awards with a further 30 nominations in other categories. It was submitted to 129 festivals and shown in 45 of them giving us a selection rate of 36%. Considering the Film Freeway average is 14%, we are delighted with how much the film has achieved.
The final tally for festivals by country was:
16
06
04
03
02
02
02
01
01
01
01
01
01
01
01
01
01
My thanks to all the cast and crew who made this film possible. Thanks to the festivals who screened the film and to everyone who came to see it. For those who haven't seen it, click on the link below and enjoy.